Where is the Nearest Restroom?
TYPE OF PROJECT
Exhibition Design

TIMELINE
3 Weeks, 2022

TEAM
Mckayla Buckley
Joyce Lin
Yuna Shin

An interactive installation addressing the Public Restroom Crisis in Seattle. Digging deep to unearth some shocking stats behind this issue, we asked how a seemingly progressive city like Seattle can provide only 6 24-hour restrooms for a population of almost 800,000 people.

Using bathroom tiles as visual inspiration, we contrasted hard data and statistics with the singular, universal question that can resonate with everyone: 'Where is the Nearest Restroom?'. Extending the tile language, we designed a map of Seattle, breaking down the lack of amenities and facilities throughout the city.
Placards are designed on frosted glass and are elevated on top of the map with the use of metal rivets. They showcase stories, quotes, and scenarios around the crisis.
Using a color-coded system, each tile signifies a specific facility type and its amenities. Each district is categorized by location and it's ratio of persons to restroom.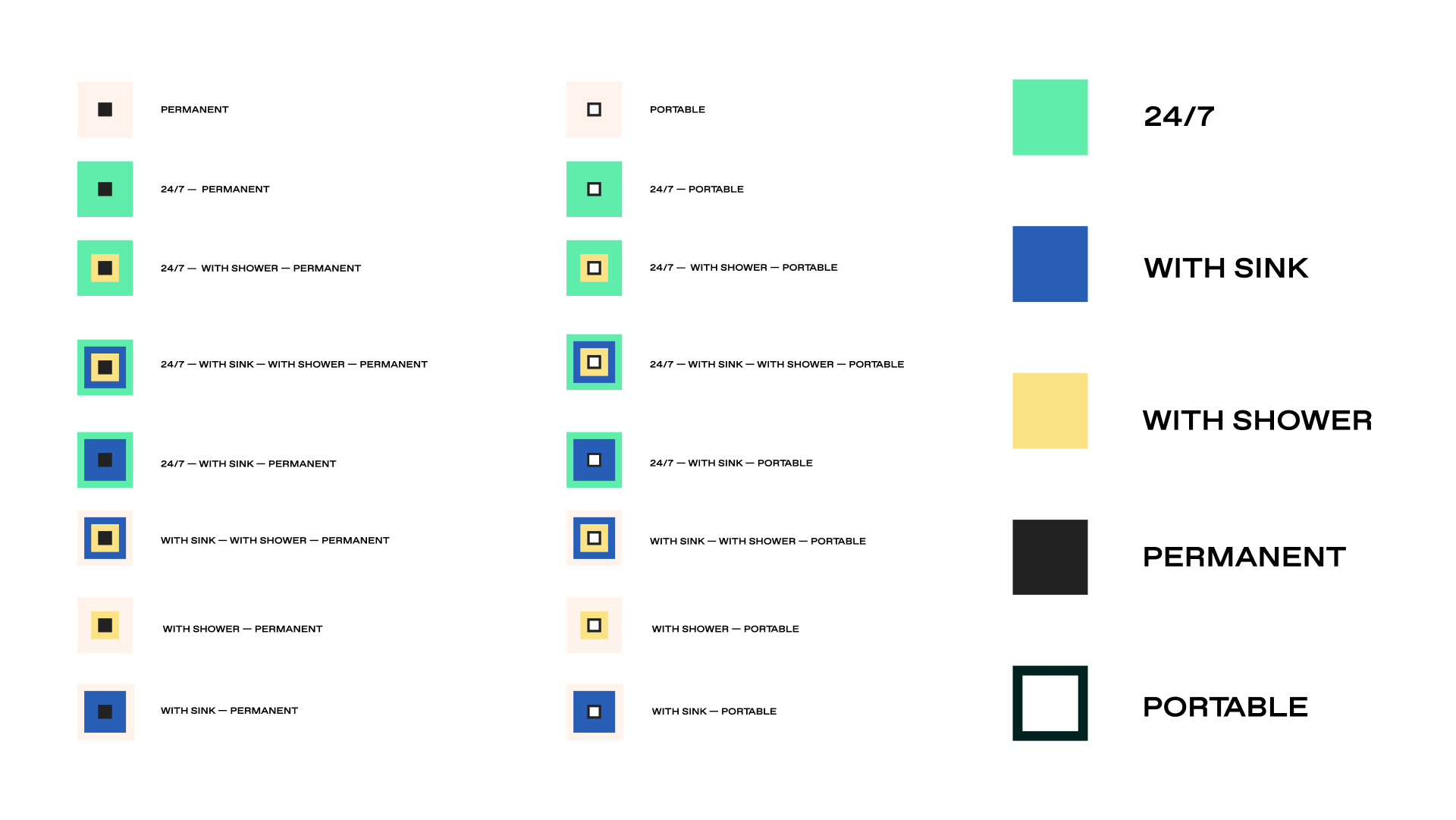 Residents are encouraged to takeaway a tear-off zine that prompts further conversation through actions of donation, signing petitions, and calling local representatives.
Located at the center of Cal Anderson Park, where both Seattle locals and tourists frequent, this installation would draw the public to learn more.